I'm about to make a big statement. Brace yourselves, ladies.
I am getting close to the "perfect face" formulation. (I'll give you a moment to let that soak in.)
Huge, right? I know.
Lately, I've been finding one product after another that has quickly become an all time, absolute favorite. I'm literally knocking out category after category here. (Look in the future for the entire list!)
Sure, I'm probably a little late to the game as far as having known about some of these brands, but I know them now and I'm ready to scream to the rooftops about 'em.
Today's lineup?
Urban Decay Eyeshadow Primer Potion in Greed.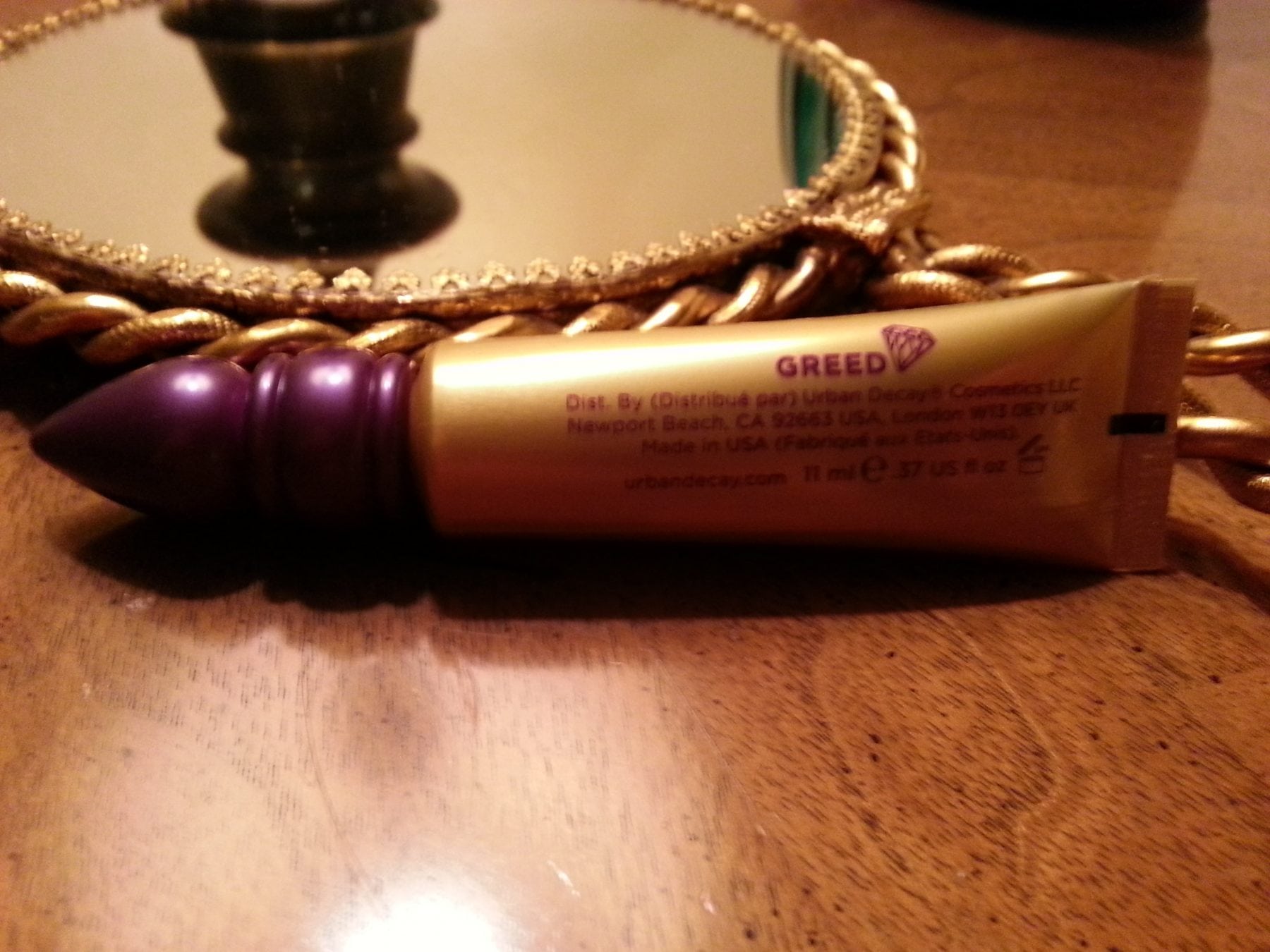 Holy swearwordIcan'tputonabusinessblog.
Quick shout out to Urban Decay: You sure do know how to make one heck of a good first impression.
I've only heard good things about these guys, but had yet to try them out. On top of that I hadn't found an affordable primer that I loved. Enter a super sale on their website. The primer potion in the shade Greed marked down from $24 to $10?? 

Ummmm, yes.
I had a pretty good feeling I was going to love the product itself; I just had no idea how much I would love the brand as well.
(Quick aside: the founder of our company also runs an online furniture business that is so devoted to the client experience that the University of Cincinnati included it as a case study for one of their textbooks. So from that, the whole team has become students of customer service in every interaction. This one was no different.)
That being said; I still had no idea what I was in for. I opened the brown box to find my items individually wrapped items in a plush deep plum tissue paper. And surrounded by the same so they didn't wiggle. (What's up? Working towards a Tiffany experience ya'll? Either way – nicely done.)
It was like I could actually feel the love that was wrapped up inside.  Crazy, right? Needless to say, I was feeling good the moment I opened the box.
And then of course, the product. In a word: WOW.
Super creamy, super shimmery, golden gloriousness. Right in time to mix with some fun colors for fall and even double as a highlighter. (Which I hadn't thought about, but they recommended on the bottle.)
Uggh. Really guys?  Great packaging, amazing product, and a "value add" tip on the bottle? Yep. Killing it.
I'm just gonna let the photo progression speak for the quality of the product itself. Bear in mind before you look, I put this primer through the ultimate test: a night spent outside, dancing 'til I sweat, in warm, muggy weather.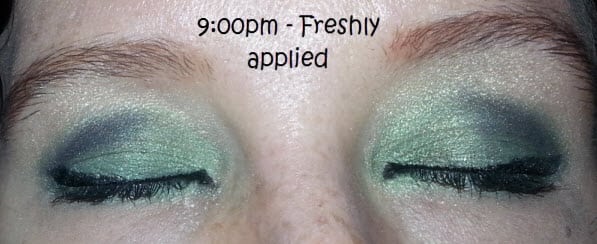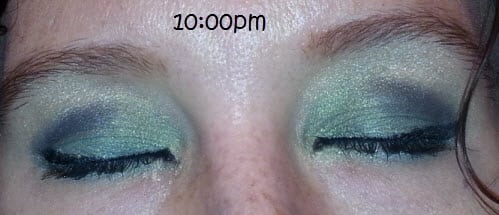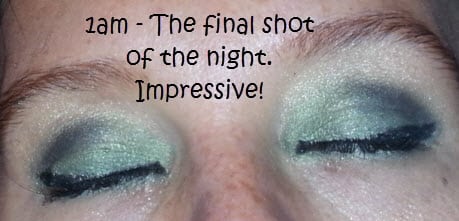 I could've just shown the first and the last image of the night, but I was so amazed EVERY time I checked my eyes, I had to keep snapping pics. The bottle says it lasts 24 hours which I wasn't willing to test it for (I'm a firm believer in washing your face before bed) but I do think it'd be worth seeing if it was waterproof.
Regularly $24?
100%, totally and completely worth it. This bottle is going to last a LONG time and it absolutely does what it promises to. Next time it's on sale, I'll probably buy multiple. And you can bet I'll be getting them in every shade.
Reviewed By: Hillary Hansen
Urban Decay Eyeshadow Primer Potion: Nailed It,