Hey there, ladies! Hope you're having a fantastic week! Ready for some chic updates? 🙂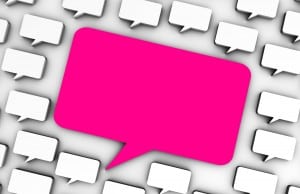 1.It's Spring at last! What go-to beauty essentials are you enjoying lately?
2. What makes the purr-fect cat-eye? 🙂
3. Don't you love walnuts, too? 😉
4. Do you go to bed with your makeup still on? Oh, my! This is the perfect time to stop that bad habit!
5. How to fake long legs? Here's a neat trick, ladies! 😉
6. Stay fabulous, even while you're working!
7. Be bold like Cara! She totally rocked this silver shadow!
8. Dare to be different with your favorite concealer!
9. How's this for your ootd? You can add a straw cowboy hat or floral hair accessories to really make it yours!
10. Did you know that the color of your eye shadow plays an important role in the perfect smoky eye? 🙂
That's it for the week, pretties! See you at our next roundup! <3

Content Provided By: Julia Ritzenthaler
What's Trending - Social Media Roundup 5/30/2014,